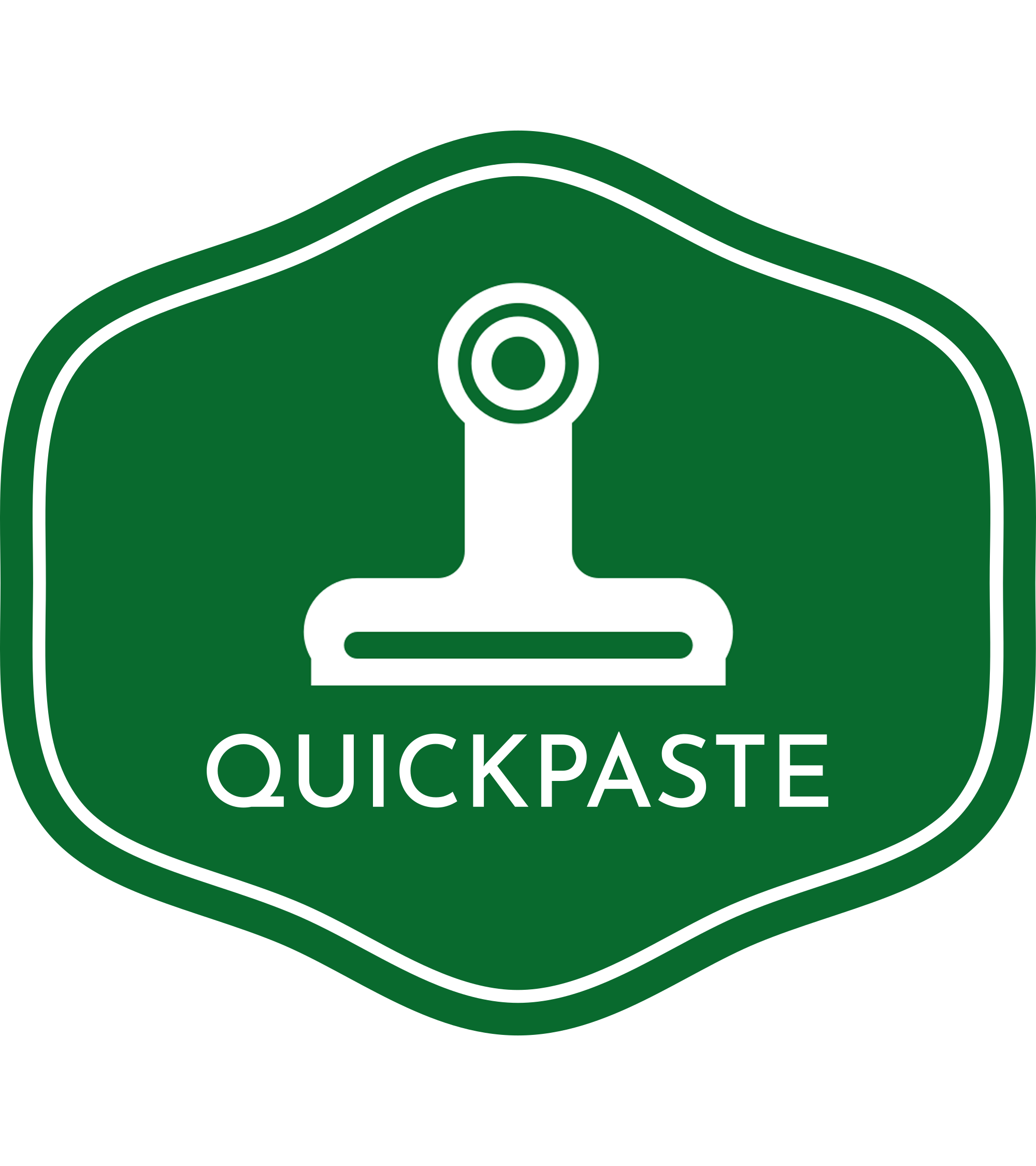 Capture ideas and simplify your tasks with Quickpaste!
QuickPaste is a free and lightweight Chrome extension that simplifies your copy-pasting experience by providing a quick and easy way to save and access frequently used snippets of text.
Once installed, QuickPaste adds a context menu option to Chrome that allows you to save any selected text to your QuickPaste library.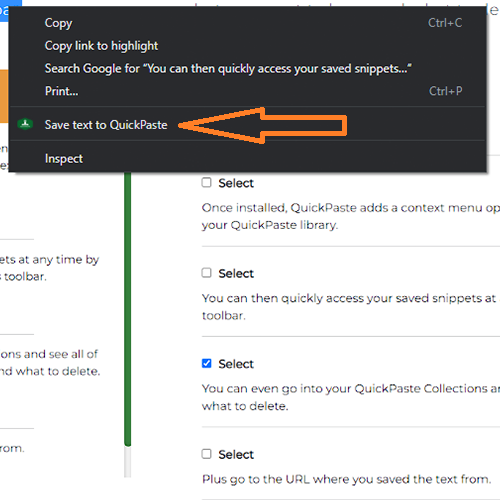 You can then quickly access your saved snippets at any time by clicking the QuickPaste icon in your browser's toolbar or by pressing CTRL+Q or Command+Q.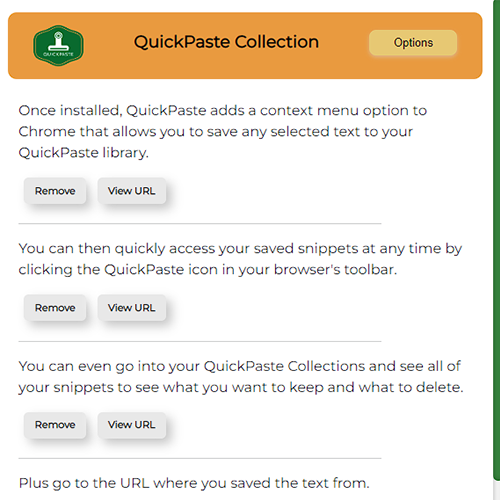 You can also go into your QuickPaste Collections page and see all of your snippets, and choose what you want to keep and what you want to delete.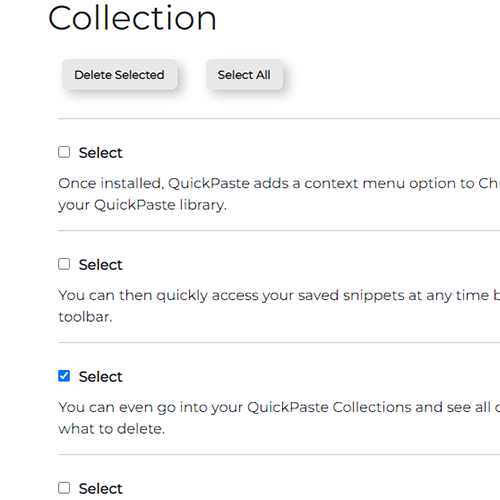 Saves a lot of time
With QuickPaste, you can quickly access and paste frequently used snippets of text without having to type them out manually every time.
Increased productivity
By simplifying the copy-pasting process, QuickPaste helps you take notes and save text clips on the go.
Improved accuracy
QuickPaste eliminates the risk of making errors or typos while manually retyping frequently used text.
Streamlined workflow
By providing an easy way to save and access text snippets, QuickPaste helps you work more efficiently and effectively.